Technological advances and changing consumer behaviour have contributed to the rise of the gig economy. Will the gig economy continue to grow? More importantly, can the gig economy create more jobs in a time of uncertainty?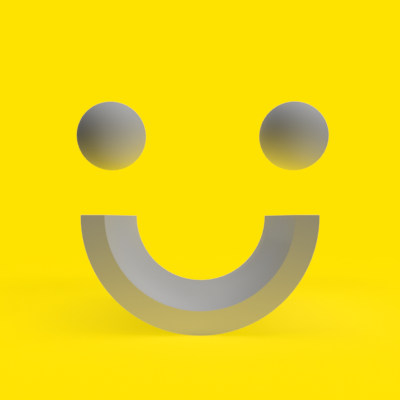 Jillian Wong
Contributing Talent
Hiring in a Coronavirus Climate
The rising global unemployment trend may have cast an initial gloom over the job market scene, including the gig economy. But not all industries have taken a downturn. The pharmaceutical industry is seeing companies buzzing to find a Covid-19 vaccine, and a global need for personal protective equipment and cleanliness products is keeping manufacturers in operation. Online grocery businesses, e-commerce, remote learning and home delivery services are thriving as a result of lockdowns and social distancing measures. On the bright side, some sectors are still actively hiring despite the pandemic, and a large number of them are looking for extra help in the form of gig workers on short term hire to meet growing demands.
"As the gig economy continues to burgeon due to greater demand and technological advances, creating new job opportunities lie in mindset shifts for both gig participants and companies alike."
Creating A Demand in The Gig Economy
For many unskilled workers, the gig economy's rosy appearance as an immediate and flexible way to earn income may entice many to rush into gig work, leading to an oversupply in the service-based gig market. As more workers fight for the same jobs, the increased competition will bring uncertainties in both income and gig-job stability. Workers may also incur greater expenses at their own costs (e.g. work supplies, medical, health insurance). Unless policies and laws are enacted to offer these workers with some form of protection, the service-based gig market will be perceived as one of worker exploitation, fraught with employee rights inequality.
While there is still a massive market for unskilled work today, this will gradually cease as our society gets supercharged by automation. As AI and machine learning take over mundane tasks, the jobs of the future will require skills that technology currently lacks. These skills include creativity, critical and strategic thinking, empathy and communication. Skilled professionals who possess such soft skills and those who seek life-long learning will create a demand for themselves.
Empowering The Gig Worker With A Growth Mindset
To stand a better chance at re-entering the workforce as gig specialists, the present-day gig worker needs an upgrade. Learning new skills is a first step for gig participants to increase their income, as their earning potential is no longer pegged to a fixed salary; rather, it is limited to how much time they are willing to work and more importantly, how much value they can create. Broadly speaking, enabling gig employability includes a growth mindset in these areas:
Upskill and build new competencies around and beyond their fields of expertise
Take on a variety of projects that will hone those skills
Build a strong personal brand and network to ensure job opportunities
Picture this scenario: If there were two UXUI designers standing before a hirer - one who is a full time employee working on a project for 3 years; and the other, an independent professional who has accomplished 12 gigs across various industries with different companies. Who will have a higher chance of being hired? Gig workers must have a growth mindset in order to create value that will be appreciated by hirers.
"For the gig seeker, the future of work in the gig economy boils down to one thing - having a growth mindset."
Hiring With A Mindset Change
The future work generation is evolving too. The next labour market drivers will be the Millenials and Gen Z. The new generation hardly subscribes to company loyalty and they debunk the idea of a 40-hour work week. Instead, they want to create meaningful work that contributes to society and have a desire for personalizing their own experiences. They are the "side hustle" generation.
"In the next decades, forward-thinking businesses need to adopt a mindset shift in hiring."
The reality is that an abundance of skilled talents now lie outside of their work environment in the gig economy, with a preference to work on short term contracts.
The gig economy certainly looks poised to create more job opportunities, but this requires a paradigm shift in the way hirers view gig talents.
And in order for the gig economy to realise its full potential and create more job opportunities, perhaps businesses need to customize flexible job roles with 'pay it forward' elements that align with the new gig generation's higher purpose.
There's a better way to grow. And it's not the traditional way.
It's about rethinking traditional employment archetypes. Can we progress from an economy built on full time employment habitually enslaved by unemployment fears, to one where individuals have greater autonomy and are self motivated to do work that inspires them? And as a result, benefit the economy as a whole?
You can't own full time employees. But you can build a winning team with talent management companies. As businesses demand more, external talents are emerging as the sure forerunners of an agile workforce. At Chance Upon, we partner businesses to get a head start over competition by creating collaborative work between companies and the right talents.
Hire anytime, hire anywhere. Hire exceptional.
References
gigeconomy
remotework
hiring
gigworker